MOBILEYE SHIELD+
telematics reporting software
Shield+ comes with an integrated telematics system* can locate and pinpoint potential hot spots on driving routes. A vast majority of collisions involving pedestrians and cyclists proved to be preventable with the right technology. Pinpointing potential danger zones allows you to focus on the location and what could be causing the high incident rate.
* Telematics system is provided by a third party at no additional cost for the first year.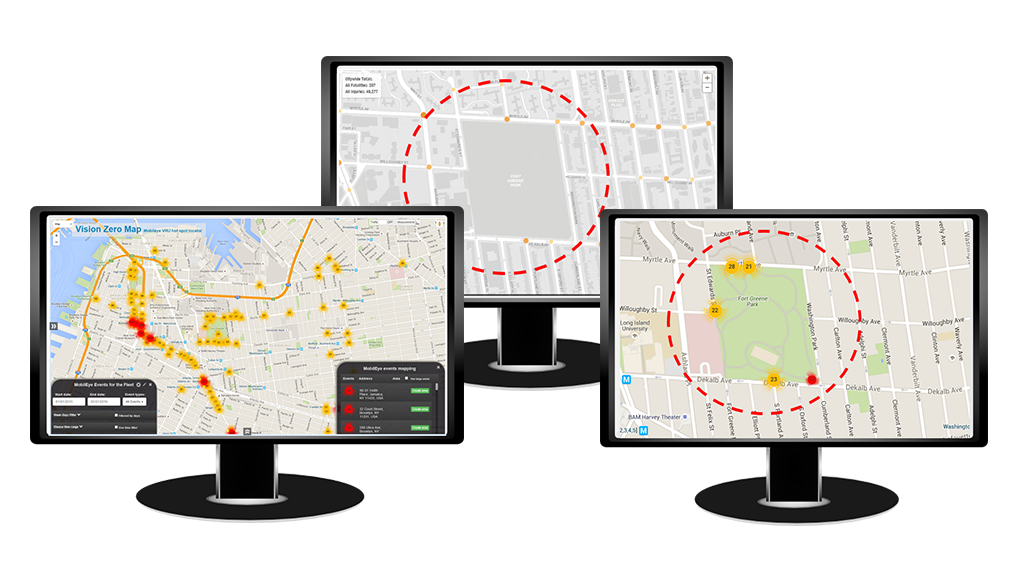 1. COLLECT
The telematics system can track vehicle routes and identify where there have been detections and alerts.

2. REPORT
Using the collected data, generate safety reports based on location, drivers, number of detections, etc.

3. IDENTIFY
The telematics GPS tracking and collision avoidance technologies can pinpoint potential hot spots and danger zones on driving routes.

4. INVESTIGATE
After identifying the potential danger zones, further investigate possible causes of the high number of alerts and detections. (ie: potholes, unmarked bike lanes, etc.)
FIND YOUR VEHICLE TYPE
products by vehicle types