MOBILEYE SINGLE CAMERA
COLLISION AVOIDANCE FOR CARS AND TRUCKS
The Mobileye Collision Avoidance System helps drivers by acting as a "third eye", constantly monitoring the road in front of the vehicle. It identifies potentially dangerous situations, and provides audible and visual alerts – in real time -giving the driver time to avoid or mitigating a collision.
The Mobileye 6, includes a single forward-facing vision sensor, and a visual display, called the Eye WatchTM.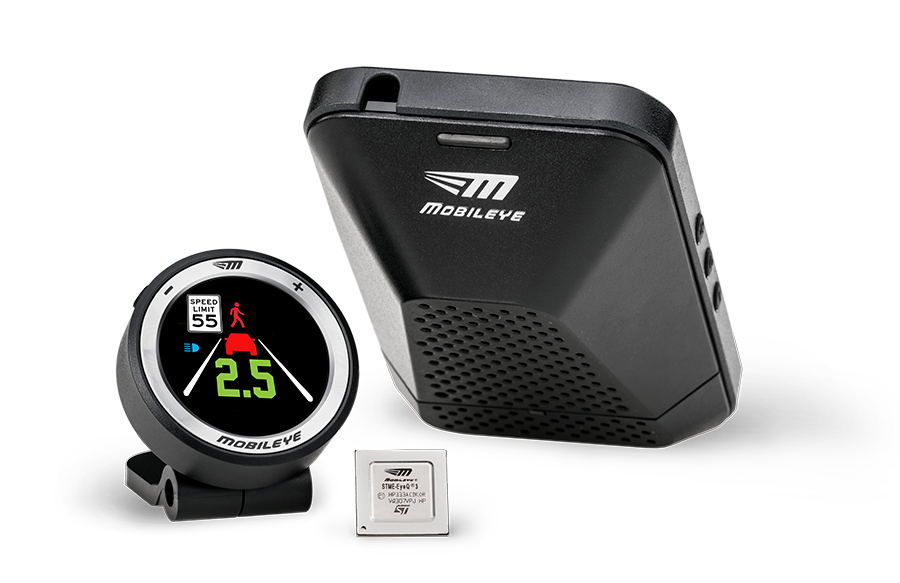 MOBILEYE SERIES 6
MOBILEYE SERIES 6 Eyewatch Views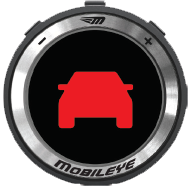 Forward Collision Warning
Alerts of an imminent collision with a vehicle or motorcycle ahead, both on highways and in urban areas, up to 2.7 seconds in advance.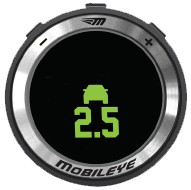 Headway/Following Time Monitoring & Warning
Helps the driver keep a safe following distance from the vehicle ahead and provides visual and audible alerts if the distance becomes unsafe.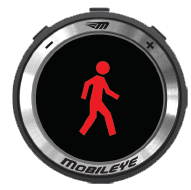 Pedestrian & Cyclist Collision Warning
Alerts, during day light, with visual and audible warning up to 2 seconds before imminent collision with a pedestrian or bicyclist.(Under 31 MPH).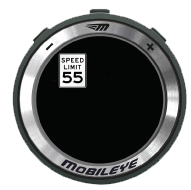 Speed Limit Indicator
Recognizes and reads speed limit signs(including electronic signs) and notifies the driver if the vehicle exceeds the posted speed limit.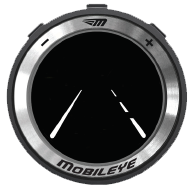 Lane Departure Warning
Warns when a lane deviation occurs without the proper signal notification.
Mobileye 6 Series Brochures
Mobileye Single Camera Videos
Mobileye Series 6 Forward Collision Warning FCW
Mobileye Speed Limit Indication USA
Mobileye Series 6 Lane Departure Warning LDW
Mobileye Series 6 Pedestrian Collision Warning PCW
FIND YOUR VEHICLE TYPE
products by vehicle types